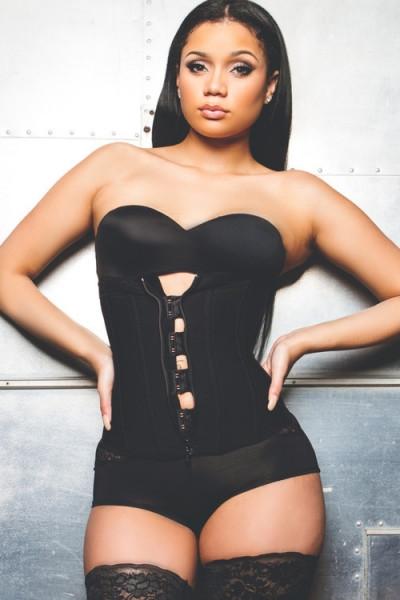 Our Best Selling  Clip and Zip trainer  is is a customer favorite It has a double layer of compression featuring a first layer of hook and eye closures topped with a durable and sturdy zip front. This garment can be worn while being active or sitting down at your desk. Simply wrap the waist trainer  around your midsection and fasten the hook and eye latches and zip it up. FelixBoning anchors the waist trainer and prevents rolling up
PLEASE NOTE: AMERICAN SIZES DIFFERS FROM COLOMBIAN SIZES. IT IS OUR RECOMMENDATION THAT YOU ORDER ONE SIZE LARGER THAN WHAT YOUR NORMALLY WEAR.
Es la opción ideal para mantener los mejores efectos de moldeo en tu cuerpo.
Sus varillas laterales te dan un mayor ajuste de la prenda en el abdomen y te ayudan también a corregir la postura.
Tiene control de abdomen que reduce medidas en segundos.
Te ofrece soporte en espalda que permite estilizar la figura.
Sus costuras planas son suaves al contacto con la piel, que no se marcan con la ropa exterior.
Es de zipper con protector interno que no maltrata tu piel.
Tejidos con componentes de aloe vera, que hidratan, tonifican y nutren la piel.