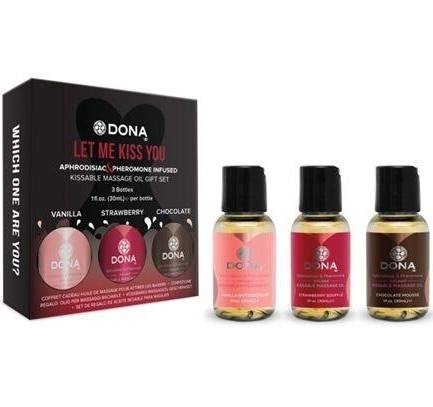 Transform your lover into a sensual dessert with Dona Kissable Massage Oils. In three intoxicating flavors, DONA Kissable Massage Oil tempts your taste buds as you kiss away tension while awakening your inner siren with aphrodisiacs & pheromones. Be deliciously desirable and savor your intimacy. These luxurious massage oil relaxes and moisturizes skin with a long-lasting and non-greasy formula.
Set includes three conveniently travel-sized 1 oz. bottles.
The kissable flavors are: Chocolate Mousse, Vanilla Buttercream, and Strawberry Souffle.