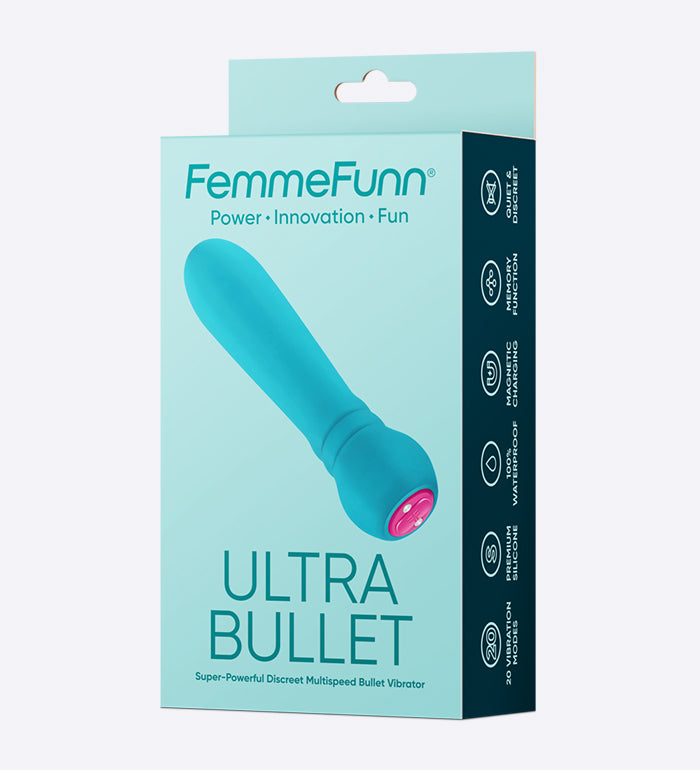 The Ultra Bullet vibrator is famous for its power, precise stimulation, and deep vibrations. Discover new sweet spots with this discreet, waterproof, small vibrator bullet with 20 vibration modes and a soft silicone finish.It's the most powerful bullet sex toy on the market, but still very quiet. Experience stimulating sensations with its 20 vibration modes.Ultra Bullet remembers the setting you used last and starts with it the next time you turn it on. USB magnetic charging makes it 100% waterproof and easy to enjoy anywhere.Trace its tip over erogenous zones or hold this bullet sex toy horizontally for less intense stimulation. Experiment with what feels good. Ultra Bullet is fun to play with both alone and with a partner.
Run Time: Approx. 90 Mins at Highest Setting*
Charge Time: Approx. 2 Hours*
 *Charging and use times are estimates only.
Battery life varies over time, and all batteries experience a decline in useful life over time.