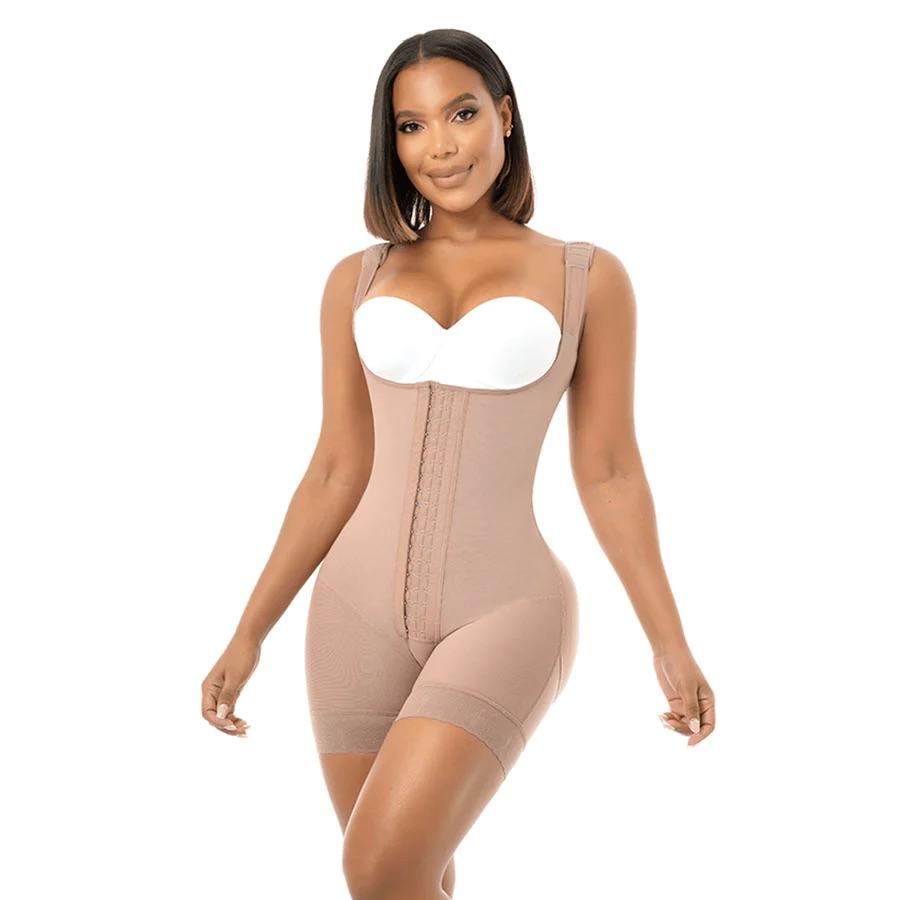 Why you will 

❤

 it
Exceptional Sculpting Body Shaper 2019 Fajas Melibelt
If you're serious and determined to get an exceptional sculpted look, this body shaper is waiting for you! Achieve a mesmerizing figure with ultra-firm compression, creating a stunning silhouette that boosts your confidence. Embrace comfort and style with its premium powernet fabric, tailored for maximum results.
FABRICS FEATURES
Internal lining in lycra with cool-touch technology, infused with aloe vera microcapsules that moisturize and soften the skin.
Hypoallergenic fabrics & closures
Fully lined in cool lycra
Hypoallergenic silicon lace
Eco process
WHY POWERNET?
Premium quality fabric.
Unmatched sculpting capabilities.
Enhances your natural curves.
Hypoallergenic fabric suitable for post-surgical recovery process.
HOW TO TAKE CARE OF YOUR GARMENT?
Hand wash.
Do not iron.
Do not bleach.
Do not leave in soaking.
Do not tumble dry.
Hang and let dry in the shade.
*Dry carefully the metallic parts such as zipper or hooks to avoid rusting.
*Remember that once the garment is clean and completely dry, you can put it back in its packaging and refrigerate it to recover its properties.
| | | | | | | | |
| --- | --- | --- | --- | --- | --- | --- | --- |
| Tallaje | XS | S | M | L | XL | XXL | XXXL |
| Cintura | 65cm - 68cm | 67cm - 69cm | 70cm - 72cm | 73cm - 75cm | 76cm - 78cm | 79cm - 82cm | 83cm - 86cm |
| Cadera | 89cm - 92cm | 93cm - 96cm | 95cm - 98cm | 99cm - 102cm | 103cm - 106cm | 107cm - 110cm | 111cm - 113cm |
| Busto | 78cm - 81cm | 82cm - 84cm | 86cm - 88cm | 90cm - 92cm | 94cm - 96cm | 100cm - 102cm | 106cm - 108cm |
| Altura del Busto | 23cm | 24cm | 25cm | 26cm | 27cm | 27cm | 27cm |
| Estatura Total | 160cm - 165cm | 165cm | 165cm | 165cm - 170cm | 165cm - 170cm | 160cm - 175cm | 160cm - 175cm |
| Estatura Util | 160cm | 165cm | 165cm | 165cm | 170cm | 170cm | 170cm |