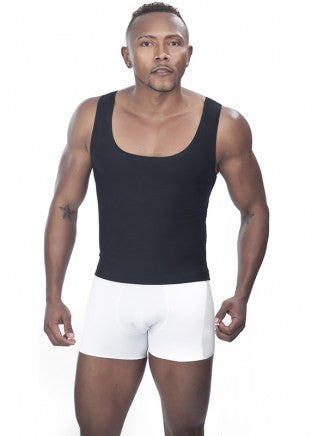 For the man who likes to look and feel good.
Our male posture corrector provides generous back support and aligns spine.

Comfortable garment with fresh and light weaves, keeps a correct position and gives a firm abdominal support.

Breathable material that offers total comfort

With abdominal reinforcement for a greater compression than it will allow you a smooth and perfect abdomen reducing the abdominal volume

It doesn't mark the outer clothes.

With elastic in the waist for a better adjustment.

Garment with full back coverage, which benefits the lumbar region alleviating and avoiding backaches.

Provides Support in back which improves posture.