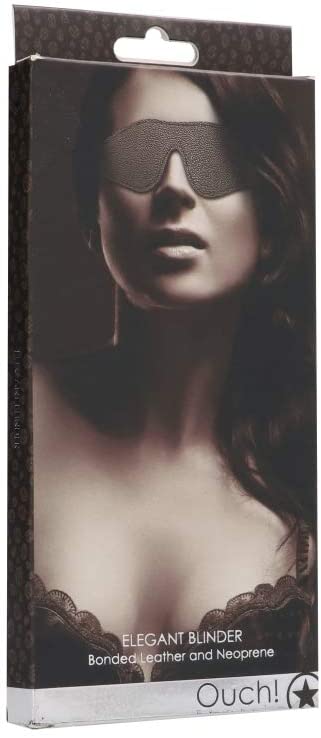 Ouch! Elegant Series are well-developed products with a classy but yet sexy design, a perfect addition to your bondage-collection!

Due to its high-quality and adjustability, this product has a conform and perfect fit.

The eye-mask is 19,3 cm and has an elastic ribbon that fits all sizes.

Thick, soft padded leather for a total darkness

Produced from bonded leather, neoprene & PVC.