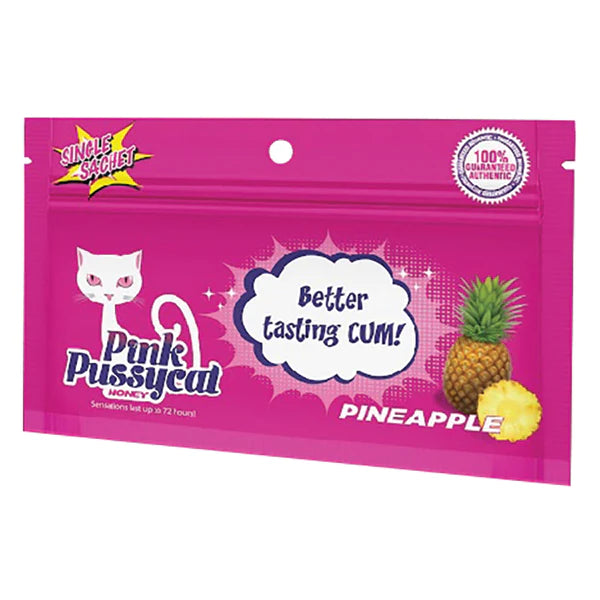 Enhance your ability to taste amazing ! Surprise your partner with a blend of taste making him want more and more of you ! This sweetner not only allows your natural juices to taste better  but also makes you more lubricated and increases your libido , Creating more intense orgasms !! Dont miss out on the fun ! 
Proprietary Blend: Proprietary blend including honey, kacip fatimah, caviar powder, tongkat ali root, cinnamon powder, proprietary formula
Serving Size: 1 honey packet
Directions for Use: Take one Pink Pussycat honey packet one hour before sexual activity to aid energy, libido and sexual performance. Pink Pussycat can also be used on a regular basis to maintain a peak condition of preparedness prior to sexual activity. For best results, take Pink Pussycat one hour apart from taking any other supplements or medications.