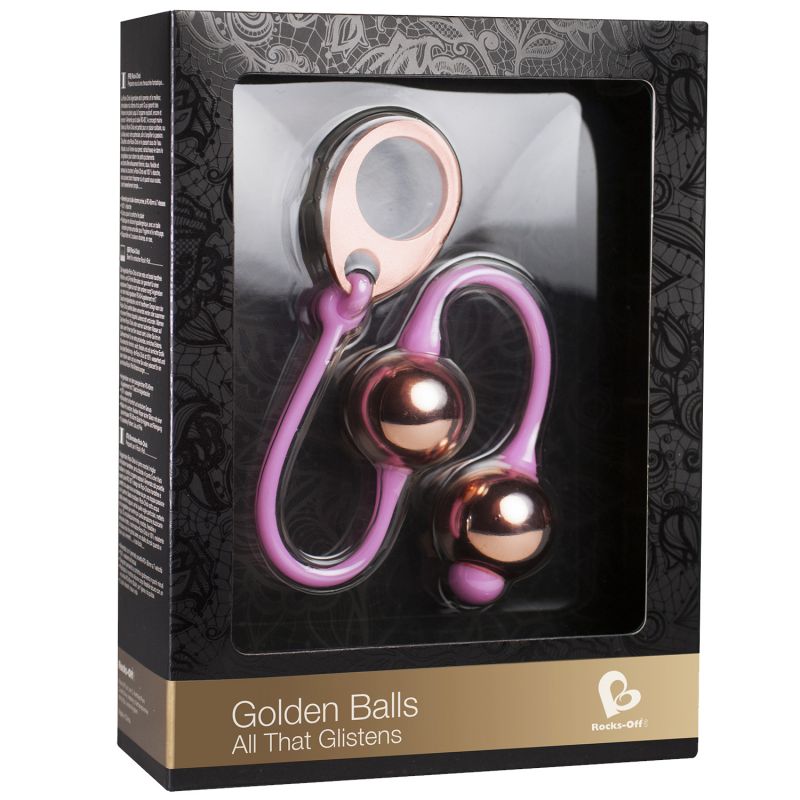 If you want enticing and exclusive love balls, that tickles and trains your pelvic floor. Then why not give Rocks Off Love Balls Steel Balls a try. The two steel balls have a good weight that will titillate your pelvic floor when they are inserted into the vagina and are therefore particularly suitable for people who have experience with pelvic floor balls. 
You can decide whether to use 1 or 2 balls at a time. Start with one and then use the second ball when you feel ready for it. Rocks Off Love Balls Steel balls are held together with a flexible silicone cord, and at the end of the cord, you will find a small metal handle that makes it easy to pull the balls out when you are done using them. 
We suggest that you use a water-based lubricant with Rocks Off Love Balls Steel balls, as it will ease the insertion and make it more comfortable. 
Tip! For a more arousing experience, warm-up or cool down your Love Balls. You can do so in either your fridge or a bowl of warm water for 10 minutes. Always test whether the temperature is not too hot or cold in the inside of your forearm, before inserting them intimately.