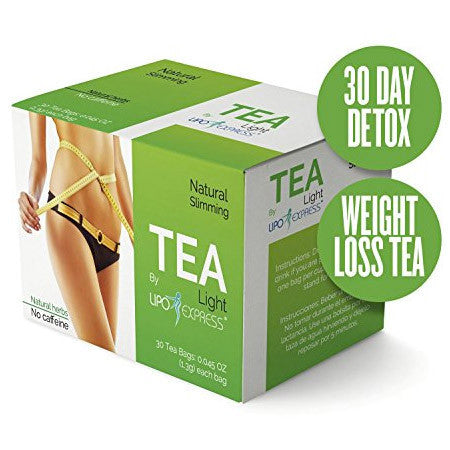 Our slimming tea by Lipo Express includes 30 detox tea packets, cleanse and rejuvenates the body by getting rid of unwanted toxins and fatty tissues...speeding up your metabolism and controls your appetite.
This tea is caffeine free and as all natural herbs!!
Drink this tea daily, while using any of our compression garments.
of course ladies, proper eating and exercising maximizes results in a shorter period..
Benefits:
cleanse your digestive system, and helps with weight loss.
Weight management
Water retention  
Bloating
Cleanse your digestive system
Lose inches
Boosts Energy 
Speeds up metabolism
Ingredients:
java, plum and cassia
Methods of preparation:
place one bag in 3/4 cup of hot water, allow 4-6 minutes for the tea to dissolve and drink at night before bed.
It is recommended not to take more than one bag per day.
Warning!!!!!!! Not to be taken during pregnancy or when lactating. Do not use for more than 30 days continuously.
You may experience more frequent bowl movements for the first couple days after having used Diet Slimming Tea. This is simply an indication that the tea is eliminating toxins from the digestive system.