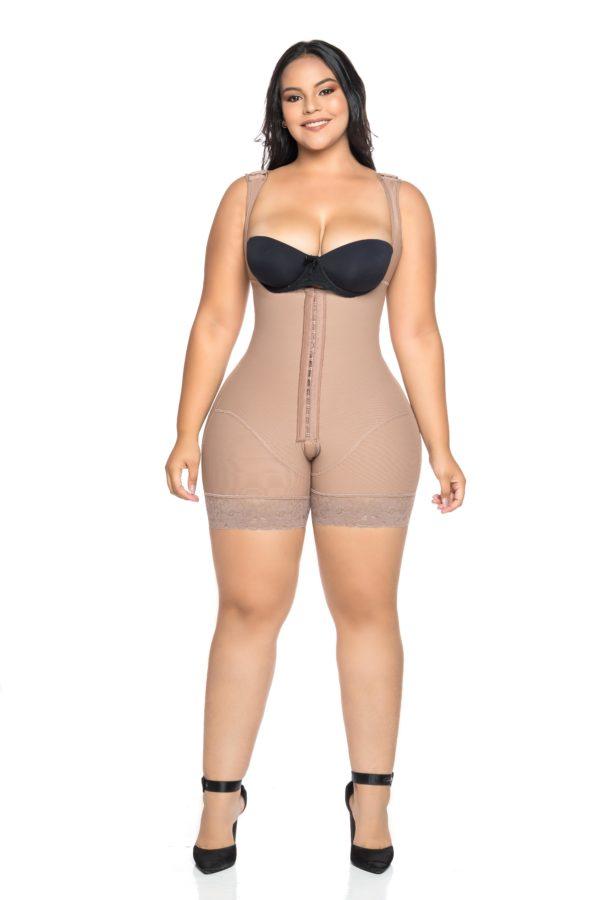 SMART FIT NO HIP AND BUTT COMPRESSION IS AN INNOVATIVE FAJA WITH COMFORT IN MIND AFTER YOUR COSMETIC PROCEDURE !

FREE FROM BUTT COMPRESSION AND EXTRA STRETCH ON THE HIPS .. TOP SELLING FAJA TRY IT AND SEE WHY THIS IS THE BEST FAJA IN THE MARKET !
Sizes 2XS - L will be available September 20, 2021 
Our post sugery stage 2 Post Op lipo and bbl no hip or butt compression faja is made to maximize your results get the compression you need in the waist area , it controls swelling and your hips and butt are compression free.
Smart fit curve technology post surgery stage 2  faja are exclusive fajas , Made  with therapeutic components such as aloe vera , vitamin e,collagen and capsules that are released while wearing the faja .
Smart comfort : this faja  is made with inner smart stretch material and outter powernet compression that gives you the compression you need and comfort level needed after your procedure . 
Smart Lift  : Smart lift exclusive design provides support to the butt area and stretches all the way to the hip , shaping the hips and butt,  ideal for women who have done hips and bbl and have a big booty , does not compress the butt or hips .
How To care for your faja: Hand wash & Air dry NO MACHINE!
Features 
- 3 levels of hooks 
- Adjustable straps 
- Mid thigh length with silicone lace to prevent rolling up
-Extra stretch in the gluteal area and hips 
IF YOU HAD A BBL PLEASE GO BASED OFF HIP AND BUTT MEASUREMENTS ( NOT YOUR WAIST )
IF YOU ARE 30+ DAYS POST OP YOU WOULD ORDER BASED OF (LOW INFLAMMATION MEASUREMENT ) HIP MEASUREMENT , THEN MEASURE THE WAIST IF YOUR WAIST FALLS INTO A SMALLER SIZE YOU  WOULD NEED TO BE ALTERED IN ORDER FOR YOU TO GET THE COMPRESSION NEEDED IN THE WAIST AREA.