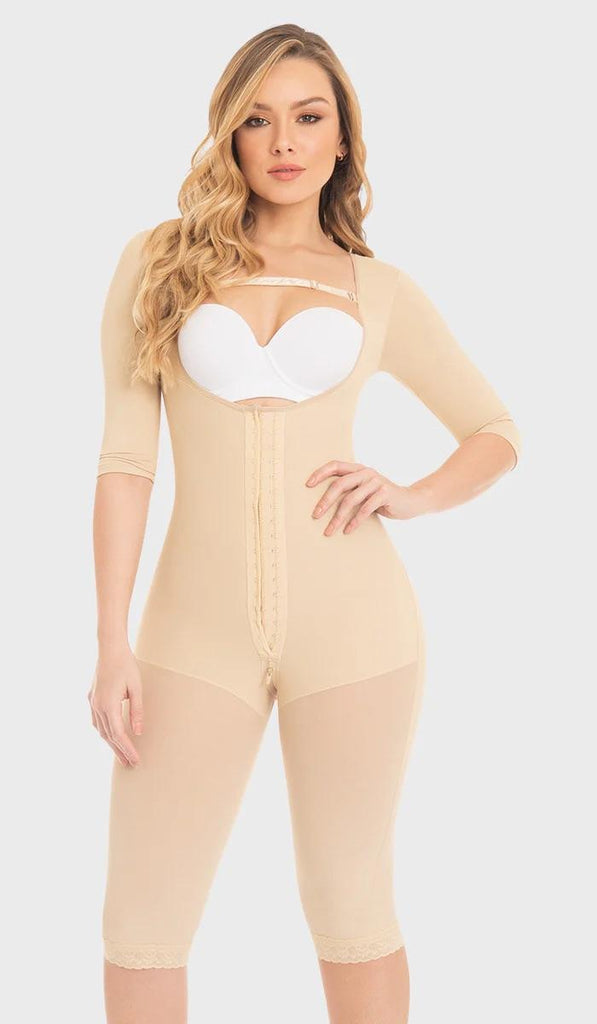 Long Leg Girdle with sleeves, zipper crotch and 2 front fastening options .
Faja larga, senos libres, con mangas, cierre parte inferior, 2 opciones de abrochadura.
Postquirúrgica - Uso Diario
son fajas que ejercen mayor presión para levantar, sostener y dar forma. Ofrecen un moldeo mucho más pronunciado con el objetivo de estilizar la figura. Por lo general se utilizan telas fusionadas con Powernet.
En casos posquirúrgicos la compresión es determinada por el médico de acuerdo al procedimiento realizado.