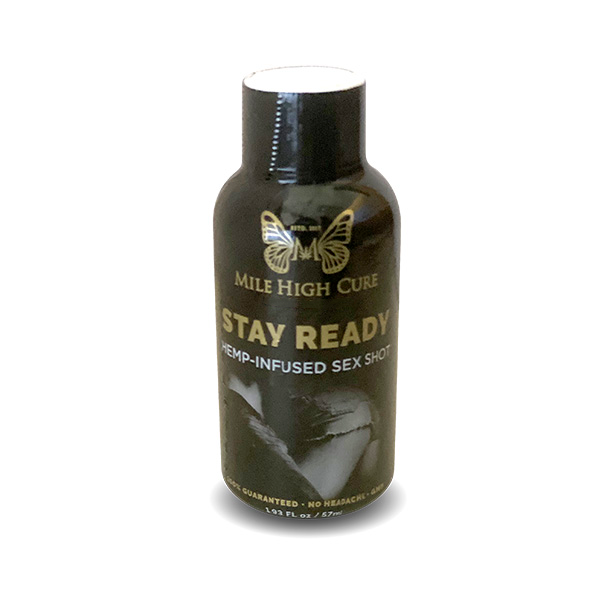 The secret to mind-blowing sex isn't a tip you read in Cosmo, a steamy playlist or even whipped cream — surprise, it's hemp!
Mile High Cure's tasty Hemp Infused Sex Shot is a quick and convenient way to add a little something extra to your next rendezvous. It tastes amazing going down and is fast-acting so that you can enjoy the benefits of CBD in no time.
This sex shot is made for everyone. Our Mile High Cure Hemp Infused Sex Shots are a male and female enhancement supplement to boost sexual experience.
Take your ability to perform sexually at a high level without stress or anxiety. The powerful all-natural ingredients can help increase blood flow and improve your libido. 100% risk-free and no-headache guarantee.