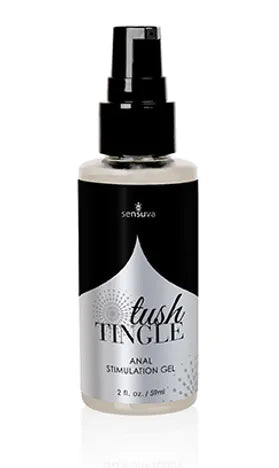 Delight your derriere with a little tickle! Tush Tingle is a stimulation gel that provides a fun way to experiment with new sensations and heighten the awareness of your body during anal play. Try a little or a lot, the amount is up to you. You can also use it during anal penetration or external play. A lot of people even add their favorite textured or vibrating toy for more enjoyment.
Creates a gentle tingling sensation with peppermint oil 

For stronger sensation, use as many additional applications as desired.

Safe for oral play

Made from natural ingredients

Glycerin and paraben free

No Oil - - Safe with latex products and other materials 

Tea Tree extract is a natural ingredient that kills bacteria and fungus. It also reduces inflammation.