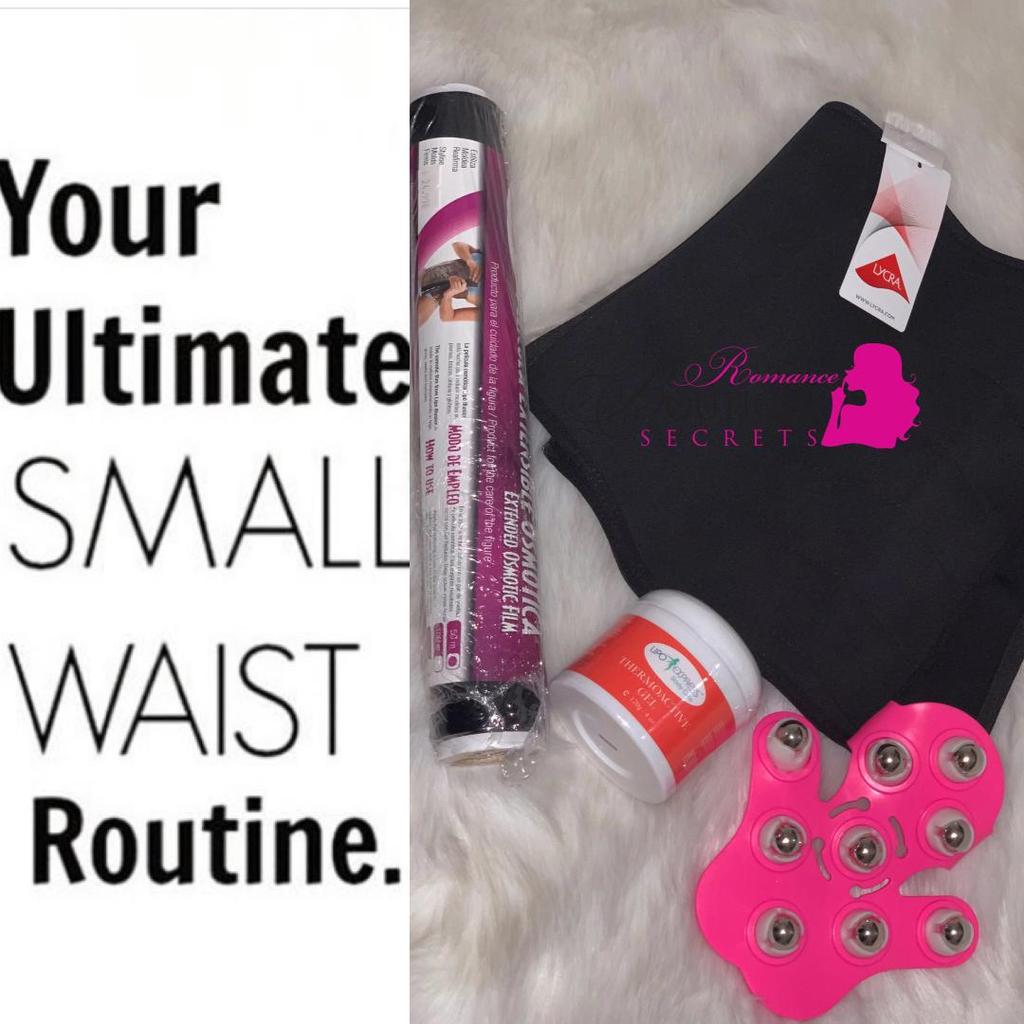 Our best selling Waist Training kit that includes:
Fat Burning Gel to reduce measurements, firm skin and reduce appearance of stretch marks
Waist Trainer of your choice  to instantly reduce the waist by 2 to 3 inches and achieve an hourglass shape
Glove to help boost circulation and help improve application
Osmotic Wrap made with iodine , soy bean oil and caffeine , helps you get rid of water weight, fat and tones skin 
HOW TO USE
1

Wear Waist Trainer during any workout activity (except abdominal workouts).

2

Also wear Waist Trainer  throughout the day while at home or to run errands.

3

Apply Gel with your hands and massage with Glove on exfoliated/clean skin, pre and post-workout. Massage a tablespoon amount on your entire midsection (only half a tablespoon for arms, glutes and thighs) in a vigorous circular motion until gel is fully absorbed.
.
🔸 Step 1 Break the Fat with our fat burning gel . Apply a dime sized amount of gel to the desired area and massage it  in a circular motion. (Use our Fuzzu Massager for best results) Our gels helps stimulate your skin's circulation! It can be used immediately after giving birth. .
.
🔸 Step 2 ⏳ Wrap Osmotic clear wrap around your waist 🔸 Step 3⏳ waist trainer. After you've given birth (about 1week ) you can start wearing our waist trainer to help flatten your stomach and straighten your posture. I wear this while I exercise to increase my core body temperature too. .