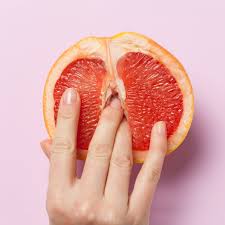 A clitoral or g-spot stimulant can be an exhilarating addition to your bedroom bliss. These stimulants can make it easier for women to orgasm, have more satisfying orgasms, or have different types of orgasms than usual. Use our Romance Boutique Secrets top
Enhancers For Her
 to make your sex even more mind-blowing than before.
How Do Clitoral and G-Spot Stimulants Work?
Sex stimulants in general are products that are designed to make sex more exciting and appealing to both partners. Female sex stimulants are usually focused on the clitoris, the g-spot, or both. These stimulants provide an array of sensations — they may tingle, have a cooling sensation, or provide extra natural lubrication, among others.
Can I Use Sex Stimulants Internally?
Whenever you buy a sex stimulant, it's important to read the instructions before you start using it. Certain stimulants, especially those targeting the g-spot, are made for internal use; you're usually supposed to apply it to your g-spot directly. However, many clitoral stimulants aren't made for internal use, so you should only directly apply it to your clitoris. Just read the instructions to make sure you're set up properly.
Are There Flavored Sex Stimulants?
Some stimulants have fun and interesting flavors, which you can use to further enhance sex. This is great if you're interested in upping your sensitivity for oral sex. Plus, it can add some additional fun sensations for your partner. There are a variety of different flavors available, so don't be afraid to experiment.
Is It Okay to Use These Stimulants Alongside Male Stimulants?
If you're interested in using a male stimulant and a female stimulant at the same time, you just need to make sure that the ingredients in both stimulants don't have any contraindications. Then, feel free to play around with the way you use stimulants. If you typically have a hard time with premature ejaculation, for example, you might want to try a desensitizing spray for him paired with a clitoral stimulant for her.
Are There Ingredients I Should Pay Attention To?
All clitoral and g-spot stimulants at Romance Boutique Secrets are body-safe for people without allergies and sensitivities. Most people will have no issues with the ingredients in these stimulants. However, if you know you're allergic or sensitive to something, read about the ingredients on the product page directly. Some products are menthol-free, made with only essential oils, or created without common allergens.
Which Sex Stimulant Should I Buy?
You might not have realized it, but there are actually plenty of different clitoral and g-spot stimulants that are perfect if you're interested in something new. You can browse all of the best sex stimulants for her and buy your favorites at Romance Boutique Secrets.