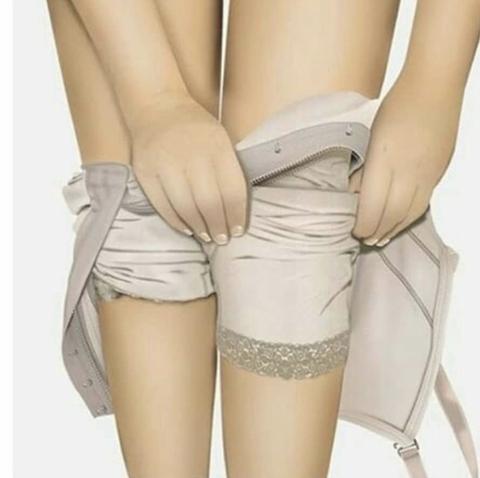 You just had surgery and you just woke up and have a faja on , Then your at your Airbnb or recovery house and clueless ! You are new to this journey and don't know how to put your faja on , These steps will help you properly put it on . Putting a faja on is not like putting a pair of jeans or just pulling up some leggings . There are steps to making it easier for you ..
FIRST-You will need to put both legs in and pull not from the lace part of the faja but in the middle leg part and pull up a little from each side making sure making sure the seam in the outer art of the faja is lined with your inner leg 
SECOND- Pull the butt part up and wiggle a little ! 
THIRD- Put your hands in the and pull the rest of the faja up make sure you lose the straps before pulling it up so that way you don't pop them .
FOURTH- Start hooking form the bottom working you away up and lastly last tweaks adjust your faja were it needs to .
HOPE THIS HELPED DOLLS ! See pictures below ..