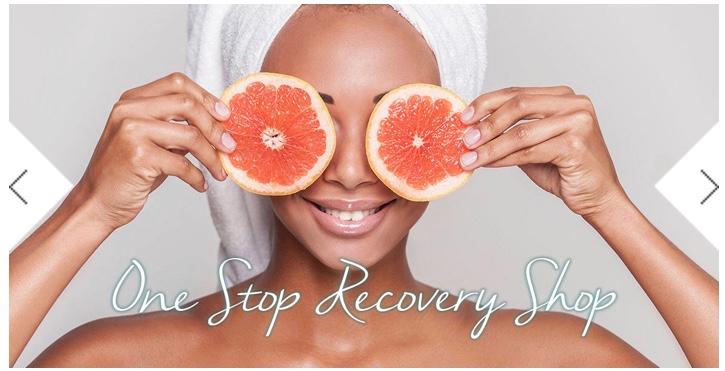 POST-SURGICAL SHAPEWEAR GUIDE
How to Choose the Right Shapewear Garments for Plastic Surgery Recovery
If you are planning to undergo a plastic surgery procedure, such as liposuction or a breast reconstruction surgery, post-operative shapewear garments offer much-needed support during your recovery. The key is to find the perfect garment for comfort and support based on the type of plastic-aesthetic procedure you have completed. Ultimately, you want to choose the right garments for after plastic surgery based on your individual needs. Learn more about the different types of shapewear for plastic surgery, as well as how to choose the right garment for your procedure.
Benefits of Post-Surgery Shapewear
The goal of post-surgery shapewear is to aid in a fast and efficient recovery. When you wear properly fitted garments after surgical procedures, your muscles and ligaments get the additional support needed for enhanced healing. In fact, when you wear shapewear, such as compression garments, after a tummy tuck, you can return to your normal activity level within two to four weeks thanks to more effective healing. Slim down the recovery time and begin enjoying the body of your dreams sooner—all with the use of professional shapewear garments for plastic surgery that are recommended by your cosmetic surgery specialist.
Choosing the Right Post-Op Garment
Each of the post-op garments we sell here at Romance Boutique Secrets is designed to accommodate plastic surgery recovery. We have one of the widest selections of shapewear in our stores in Southern California area, which gives our patients the option to choose for their individual shape.The garments that we sell are tailored toward specific post-operative needs. Whether you are searching for shapewear for mommy makeovers or a garment for flank liposuction, our post-op garments offer just the right amount of support your body needs.
We also use high quality materials and hypo allergenic fabrics (including 100 percent cotton garments), in conjunction with wireless structures, to ensure optimal comfort and zero frustration for the wearer. By selecting Romance Boutique Secrets shapewear garments for your surgery type, you can rest assured that your body is being fully supported during this critical post-op period of your body transformation.
Post-Surgical Bras
If you are considering a breast lift, breast reduction, or breast augmentation, then shapewear should be on your shopping list. A post-surgical bra is highly recommended for use after any type of breast reconstruction surgery. By wearing a post-surgical bra after a breast implant or breast lift, you give your new breasts the protection and stability needed for proper healing. Post-surgical bras also help to contour the breast more naturally.
Arm Compression
Did you know that there are shapewear garments for upper arm surgical procedures, such as a CoolSculpting, Brachioplasty, and arm lifts? That's right, there are, and shapewear for arms assists in improving blood circulation and reduces swelling. The compression given by arm shapewear also helps to rid the body of toxins and fluids that collect in the arm muscles after surgery. Through the use of compression garments for arm procedures, your skin will tighten to the muscles for improved contouring.
Abdominal Boards
By adding abdominal boards to your post-surgery treatment garment, you help to reduce scarring and bruising. For example, using a tummy tuck flattening board after abdominoplasty gives your stomach the maximum amount of support that can be achieved after surgery. This also helps with skin adhesion to the stomach muscles after surgery. Abdominal boards also give the added benefit of being able to target specific areas that require more compression than other areas based on your specific procedure.
Mastectomy and Post-Surgery Bras
If you need a mastectomy you want to prepare with the perfect shapewear for after breast surgery. A mastectomy bra offers support as well as contouring for breast implants as they heal. By choosing a mastectomy bra for breast augmentation surgery, whether the procedure involves silicone or saline implants, you can increase your comfort level, especially during the healing process. Romance Boutique Secrets post-surgery bra is wire-free and designed so that you can easily slip it on without assistance. Our bras are made with 100 percent natural cotton and high-quality Lycra, that is exceptionally breathable thereby reducing discomfort during your post-op care.
Stage 1 Liposculpture Garments
For plastic surgery that involves your core, buttocks, or thighs, you need a post-op garment that offers the greatest support. Our liposculpture garments provide complete and extensive support for your torso. These garments help reduce pain and swelling while providing high compression in the areas that need it. Contour and control your new body shape as it reestablishes itself after you've undergone a Brazilian butt lift, cellulite treatment, or a mommy makeover. Made from hypoallergenic material that is open in the crotch area, the full body post lipo compression garments for liposuction or a tummy tuck (abdominoplasty) are easy to wear. You have full mobility while enjoying the benefits of the compressive qualities of post-op garments.
This product is a foam binder that wraps around the mid-section of your torso to assist your healing when the skin is too sensitive to wear after a lipo sculpture, tummy tuck, Vaser liposuction, body contouring or smart lipo (laser liposuction) procedures. Lipo Foam helps to create a barrier between your skin and a compression garment that enhances comfort during the immediate days following surgery when the body is most sensitive. The use of Lipo Foam also helps reduce the risk of creating permanent marks or indentations in the skin during the early phase of recovery. Lipo Foam also shines as a pain reducer at bedtime, lessening the pressure felt by the body while sleeping.
Facial Garments
Post-surgical facial garments and chin support garments provide compression and support after cosmetic surgery to the face. Facial rejuvenation procedures can be the most delicate and sensitive for a patient, and garments designed to be worn after face-lifts, mini face lifts, chin reductions or neck surgery can assist in the healing process while providing added comfort and protection.
Post Plastic Surgery Garments by In The Pink
An extensive collection of high-quality shapewear garments for after plastic surgery procedures are available by Romance Boutique Secrets  Shop for post-op garments for your plastic surgery needs today. If you have additional questions about how to find shapewear for recovering from surgery, contact us at Romance Boutique Secrets. We would love to hear from you!
Have questions? Feel free to call us at (909) 461-7361 or visit us on the site at www.RomanceBoutiqueSecrets.com  
TIPS FOR BEFORE AND AFTER SURGERY

If you would like to purchase a garment before your surgery, let us know what type of procedure you will have and please TRUST US WITH YOUR MEASUREMENT! We will carefully measure you and give you the proper size when considering your pending surgery. We have many different styles of garments that conform to the different surgical procedures. Although most customers think we should be giving a smaller size, the correct size is actually going to be the same size that you are before your surgery, as you will experience swelling and fluid retention after your procedure. Trust us – we've done this before….!

After you've had your procedure done and are ready to start wearing shapewear, be prepared to BE DISCLIPLINED! If you're going to use a garment to assist you in post-surgery recovery, wear it REGULARLY as instructed for at least six weeks. The more consistent you are in wearing your garment, the more effective the results. Again, we ask that you wear panties, leggings, or any type of covering underwear for sanitary reasons when trying on a garment. If you have recent scars from surgery, please make sure they are bandaged and covered. If you have drains to assist your recovery, it is best to wait until they are removed before visiting us. It is extremely uncomfortable for patients to wear garments while drains are intact. Don't worry, drains are typically removed not long after your procedure is done, and you will not have "lost" any time by waiting a week or so. Your results will be just as effective as if you started wearing the garment immediately after surgery.